IBEW 1049 Our Newly formed chapter is excited and ready for the call to action.
Our Newly formed chapter is excited and ready for the call to action. We are committed to have a chapter which will focus on helping to enrich our IBEW members' lives using the principals the EWMC was founded under. A mission of Inclusion, in a world that looks to divide, We strive to bring together, and take the challenge further by making a difference in Our Communities.
I have tried to greet every day with a Personal Challenge outlined at the 2018 Detroit EWMC Leadership Conference: To Make my Life : 8 hours to Work – 8 hours to Sleep – 8 hours to Make a Difference.
Our Chapter started early in the Year by registering as Volunteers with Island Harvest – A Long Island Food Bank for the "Stamp Out Hunger" event in conjunction with the Unionized letter carriers of the USPS, who collect donations at the mailbox and deliver them to Island Harvest for distribution throughout Long Island's Communities.
Facts About Hunger
• 1 in every 10 Long Islanders struggles with food insecurity. • Hunger exists in virtually every community on Long Island. • There are nearly 90,000 children living with food insecurity in Nassau and Suffolk Counties.
• Island Harvest Food Bank supports more than 300,000 Long Islanders including adults, children, seniors, veterans and families of active military personnel through their member network.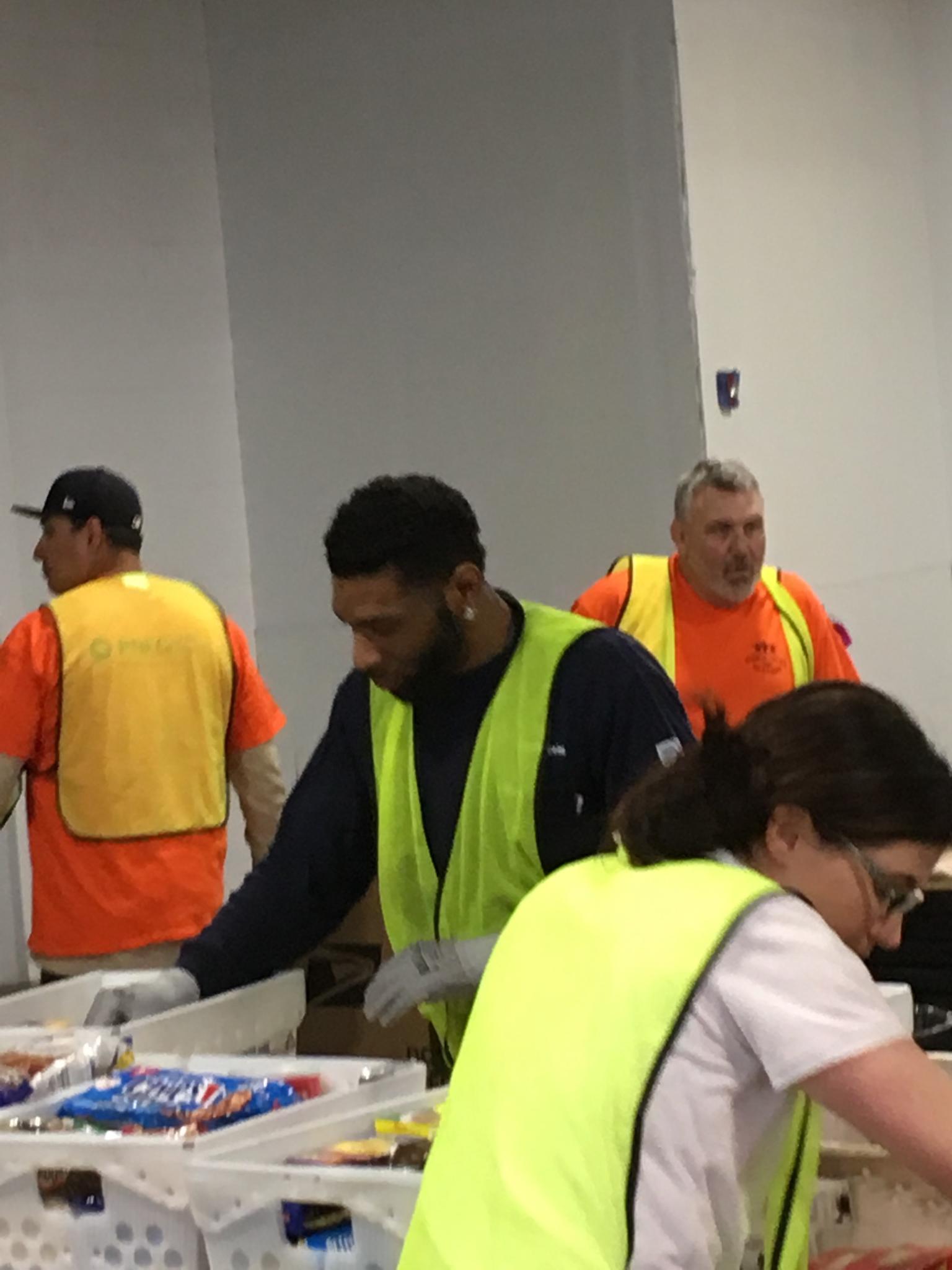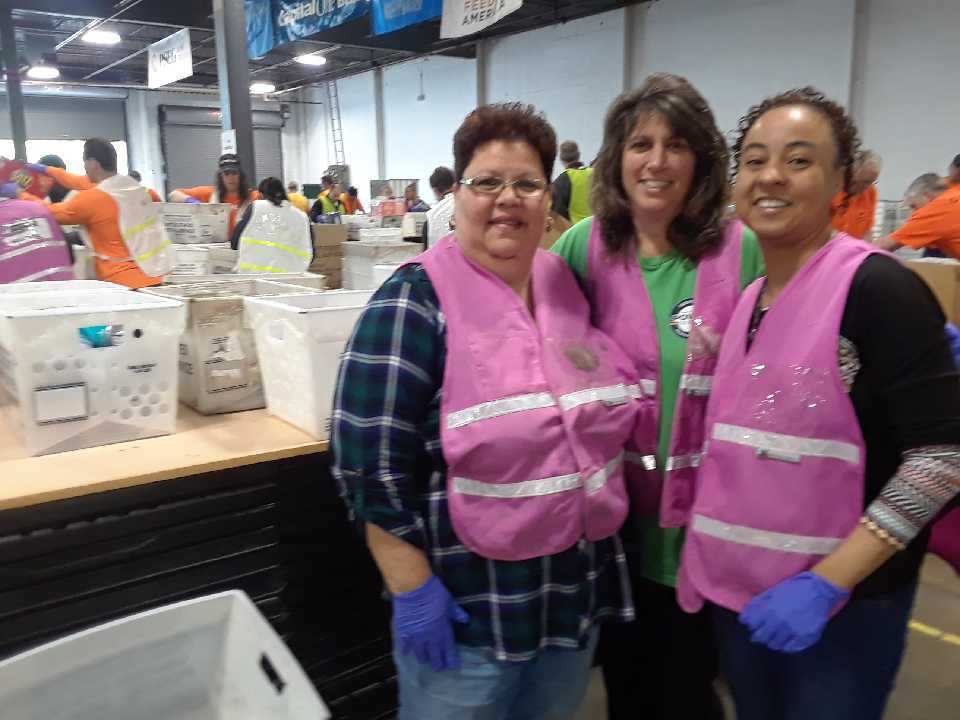 Over the course of 3 days, 18 people consisting of EWMC chapter members, IBEW 1049 Equal Opportunity Committee members (EOC), IBEW 1049 members,
and members of management for Both: National Grid & PSEG LI donated 80+ man hours to assist with the Volunteer Event.
IBEW 1049's EWMC chapter also recently hosted a "Paint & Sip Night" where we invited Members to participate & invite family and friends to enjoy an evening together, with Proceeds being donated to 2 IBEW 1049 Members: Kristina & Joe Fontanetta.
The Fontanetta's were participating in the 2018 Walk to Cure Arthritis on May 19th, a cause that is close to their hearts because Joe has suffered from Arthritis for the last 8 years.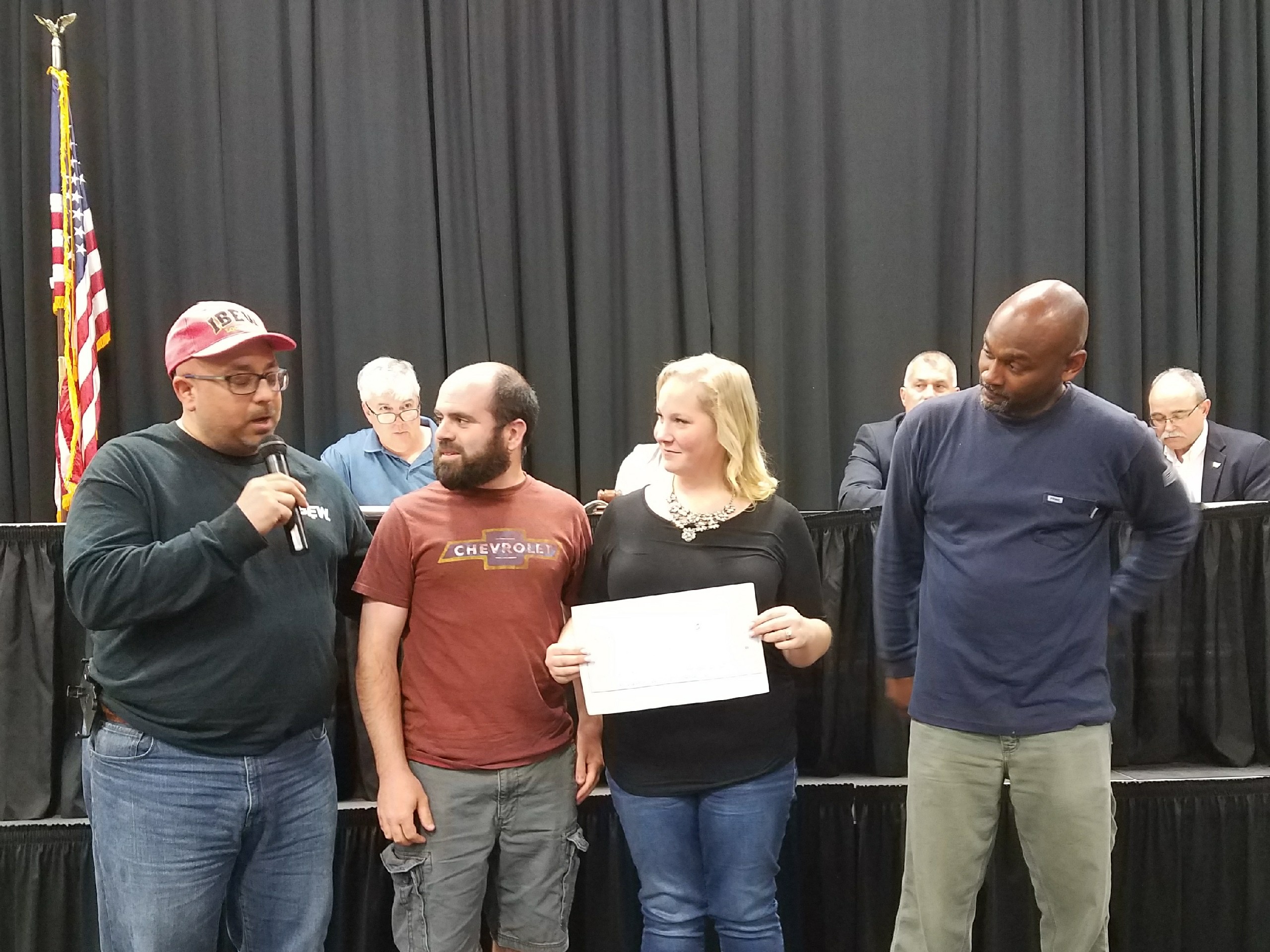 It is something that effects his daily life and has been an ongoing battle for him. The pain he endures from his RA is horrible and his options are few. Our Chapter hosting 48 people, donated $425 from the proceeds of the event to "Team Joe", and a great time was had by all.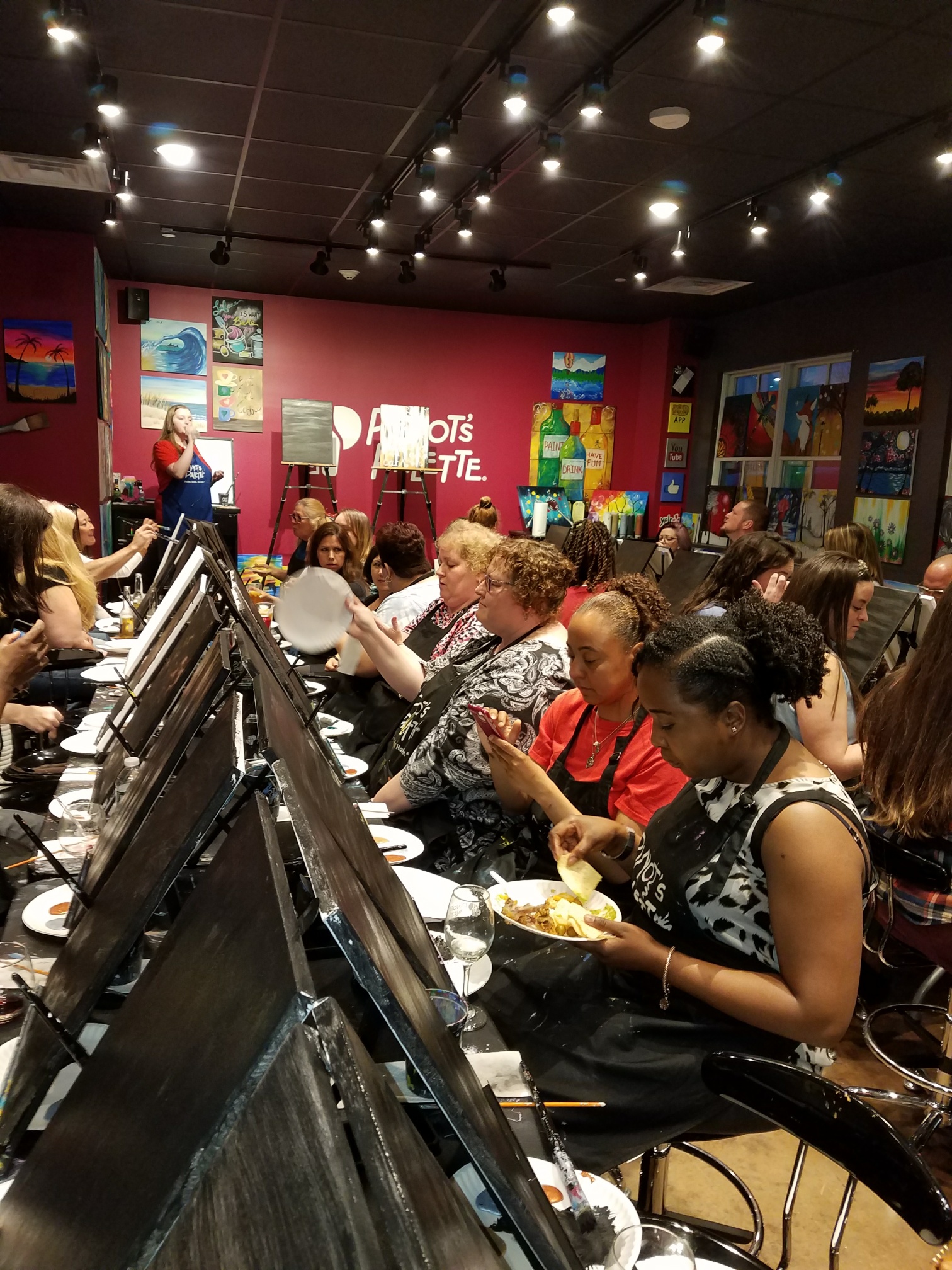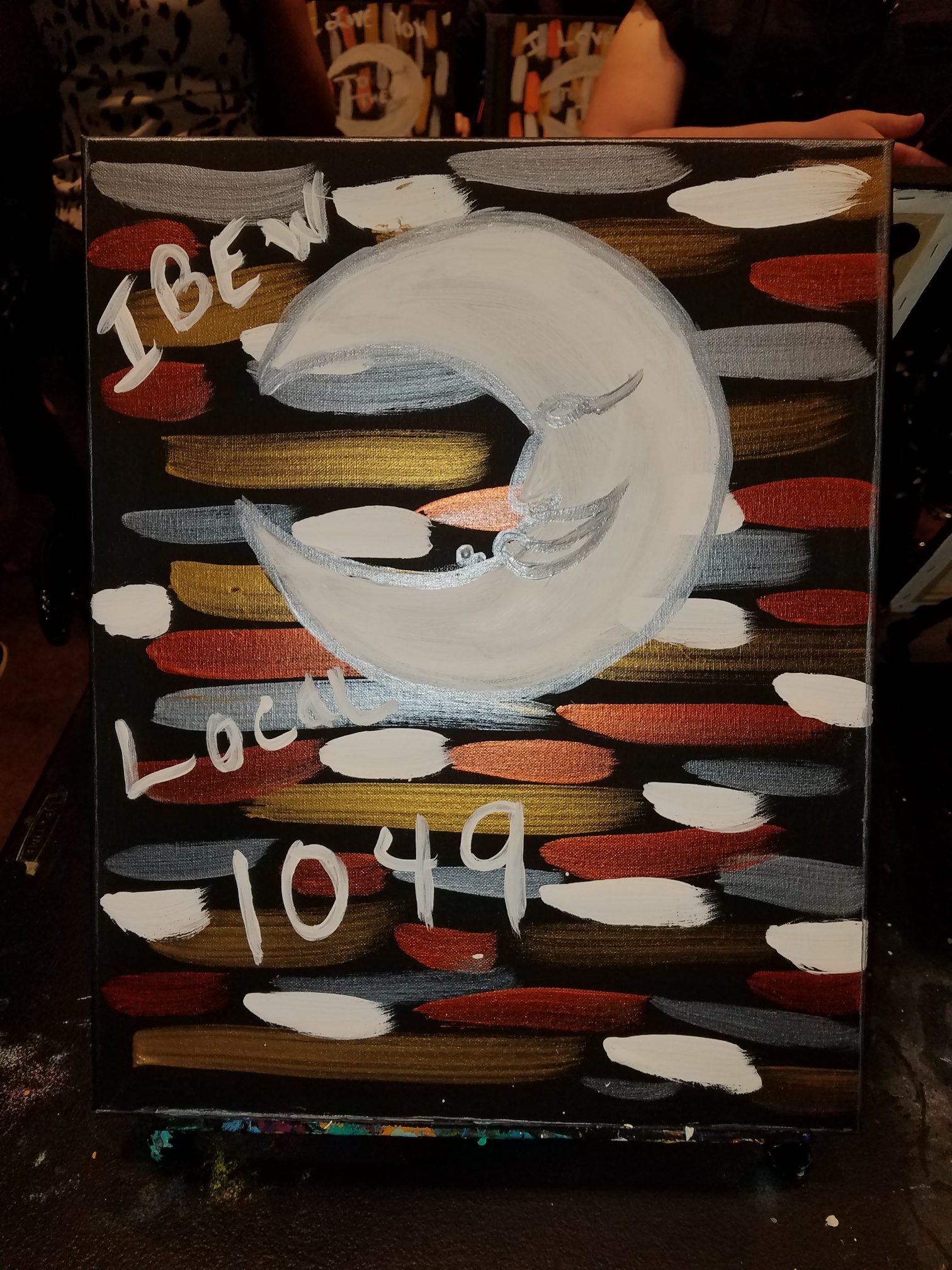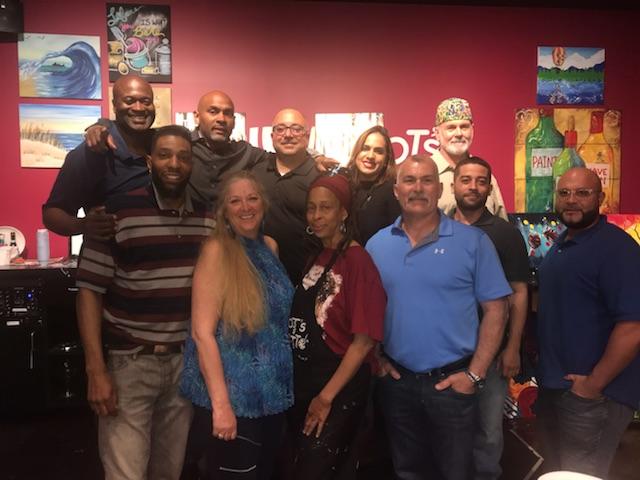 In closing, I would like to Thank You Brother Godfrey for the Guidance & Support we have received from You and IBEW Local 25's EWMC group, Your patience with us and advice will go a long way in establishing our chapter for the future. We would like to thank the IBEW International for recognizing the value the Electrical Workers Minority Caucus brings to our Union and to our communities.
Special mention should be made to Our Local, who has given us tremendous support and guidance, with a special Thank You to Our Business Manager Ron Bauer & Business Rep Robin Rodriguez for Your vision and determination in getting our Chapter off the ground.
Thank You to Our Employers…. National Grid & PSEGLI, their willingness to release us during work hours, allowing us to participate in events at times when we can be the most useful to the organization truly makes us a Team. We are currently in discussions to Volunteer with a Hempstead NY, Soup Kitchen, and to possibly assist in a Youth Outreach, as well as continue relationships with both: Island Harvest and Long Island Cares ( the Harry Chapin food bank).
Our Chapter will be signed up as a team for the Marcum Challenge (a corporate sponsored run/walk designed to raise/match funds for a variety of charities on July 31st, 2018).
We are also hoping to establish new & better relationships with our neighboring Chapters, by attending Events and supporting their causes. IBEW Local 3 & Local 25 have multiple Comedy Night, Boat Trip, Dinner Dances, Poker Runs over the next few months.
We hope to assist IBEW 1049's Women's Groups to host a Breast Cancer Awareness fund raiser late in the year, as well as host a few more events which will allow us to raise funds for worthy charities.
Thank You, Again
Anthony Scotto ,IBEW L U 1049
EWMC Vice President
More Information:
Third Quarter 2018: IBEW LU 1049 Chapter Report: